Compliance Standards LLC is pleased to announce the ongoing release of at least 12 documents focusing on enterprise IT Asset disposition. This research enable companies to perform comparisons and benchmarking to identify market opportunity, threats, and competition.  It also enables them to compare their go-to-market strategies with current practices.
In addition to the scheduled released by on our research, CS will also publish a series of adhoc reports based on product and corporate announcements, news analysis, competitive reviews, etc.
The reports focus on a variety of topics such:
. Go-to-market
. Market sizing and economics
. End-user behavior
. Industry-specific reviews
. Competitive landscape and loyalty analysis
. Etc
List of reports considered: Enterprise ITAD path to purchase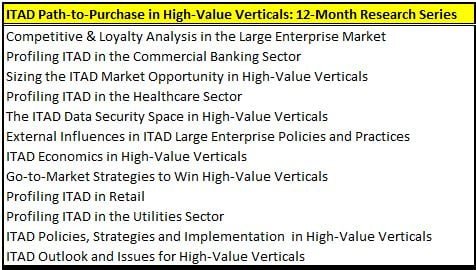 Agenda above is subject to change without notice
Subscription Information
Subscription to the 2015-2016 High-Value Verticals Report Series is priced at $7,000.  Group license is available upon request.
-To subscribe using a subscription form, [download Word doc]
-To subscribe using your credit card,  [online secure processing here]
-To learn more about this product, please contact us at 508-981-6937 or at david.daoud.cs@gmail.com