Compliance Standards is pleased to announce its 2015 Executive Summit titled "The Business of Large Enterprise ITAD".
The summit will take place on December 3, 2015 a the Renaissance Hotel, in downtown Columbus, Ohio.
A limited number of executives from the ITAD industry will convene to be briefed by Compliance Standards and learn about the latest on enterprise ITAD.
Compliance Standards Analysts and invited speakers will present on the following topics:
The sessions will focus on these broad topics:
1- ITAD in the enterprise: Adoption, practices and implementation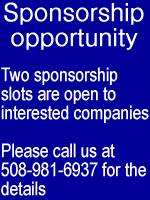 2- Customer touchpoint analysis
3- Competitive landscape and loyalty analysis
4- Economics and sizing
5- State of the supply side: update of the ITAD industry
6- Compliance review
7- Standards and certifications
Plus many other topics.
Full agenda and guest speaker names will be published in the coming weeks
Breakfast, lunch and end-of-session cocktails will be served.
This is an executive Summit so seats are very limited. Attendance costs $850 per seat.
Register using [registration form]  or  [credit card here].